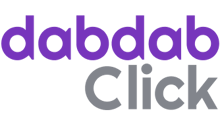 Getting customers is hard.
Make your brand visible &
Digital Advertising Services for businesses that want to grow.
You know how to build a great product, but you struggle to get customers.
Without promotion, something terrible happens: nothing.

Without advertising, the business may stay relatively unknown to potential customers, resulting in limited brand awareness, which makes attracting new customers and expanding market presence challenging.
After all, people can only buy what they know and remember.

You may be overshadowed by competitors who actively promote their products. This can lead to smaller market share & sales, as potential customers are more likely to choose visible and familiar brands.
I help to attract more customers with different tactics Account Based Marketing (ABM)
Your audience is searching for your product online. Get right in front of them.
Elevate your brand's reach and influence with precision-targeted LinkedIn ads.
Expand your audience's reach across the largest social platforms.
Unlock new opportunities and connections with automated and targeted outreach.
Effectively explain the value proposition of your product.
Elevate your marketing impact with our comprehensive integrated campaign service.
Measure how your brand grows compared to other players in the market.
Accquire big accounts using tailored marketing approach.
Let me help you make your brand visible & attract more customers.